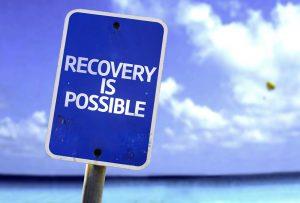 Drug abuse causes lots of harm, and once an individual becomes addicted, a lot can go wrong there. Due to social pressure, most teenagers are as liable to drug addiction as adults, and there is need to get help for them once it becomes known that they are addicted.
Having a teenager that is hooked on drugs can be a very tough experience, but worrying will not solve the problem. A treatment program at reputable drug rehabs in Denver will be the best thing for the teenager. However, getting the addicted teenager into rehab may not be an easy step. Here are six tips that can be helpful in that regard:
Confront the Child about the Bad Habit and the Consequences
There is no need to beat around the bush – once you are sure that your teenage child is addicted you need to confront him/her. You are the parent, and the child needs to listen to you. Make sure that the child gets the message that illicit drug use will not be tolerated at all.
Enlist the Help of Others When It Is Too Tough
Though your teenager is still under your care, it may be hard to get to him/her as quickly as you'd wish. If it is proving to be a hard nut to crack, enlist the help of some other individuals: it may be family members or other trusted individuals that the teenager knows and respects.
Listen To the Child
Being tough and assertive can be helpful, but it will also pay to listen to your teenager. Once the child is ready to talk, grant him/her the listening ear and understand his/her fears and underlying cause of the problem.
Let the Child Know How Helpful Rehabs in Denver Can Be
Once you can get the child to listen to what you have to say make sure you let him/her know how helpful rehab can be. Try to encourage them to conquer their fears and embrace the benefits they can get from drug treatment programs.
Make Sure Your Child Knows Your Concern Is an Act of Love
Your teenage child knows that you love him/her, but it can be very tough for them when addiction is in the equation. In anything you do, make sure that the child understands that you love him/her. Even when they become irritable, try and show your love.
Be Ready To Be Part of the Process All The Way  
You may likely be asked to be part of the rehab program, and you should be ready for this. A lot may be asked of you, but you can never compare the benefits you can get from saving your child from drug addiction to the efforts and sacrifices you have to make.
Getting your addicted teenager into rehabs in Denver can be a tough experience, but the benefits you will derive from it are quite substantial. With the tips above, your chances of success will be significantly enhanced.
Do you have a teenager struggling with addiction issues? Contact us today at the Continuum Recovery Center of Colorado. We are always ready to help.
Rehabs In Denver
Continuum Recovery Center of Colorado
303-339-0420
9725 E Hampden suite #308 Denver, CO 80231
View Larger Map