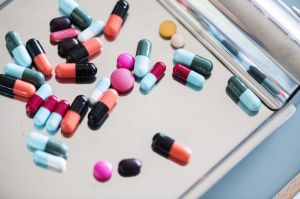 Breaking free from drug addiction can be a very tough experience. In Denver, just like in some other cities of the world, there are reliable treatment facilities that can help addicts break away from their addiction.
Being a part of a drug treatment program is the best way to break free, and there are lots of individuals that have benefitted from it. To make the best out of it, however, there are some things you must do to help yourself. Here are six essential tips that can be helpful in getting the most out of your drug treatment in Denver.
Be Committed To the Program
The first step towards benefitting from the program is believing in the program and staying true to it. Being committed to the program means you are willing to give it your all and do everything that it dictates with a firm belief that it will work for you. 
Be Honest
Addiction and other vices thrive in dishonesty. When you are dishonest about the slightest of things during your time in treatment, healing cannot be complete. There is need to come clean in all aspects. Bare your feelings with all honesty and hide nothing from the councilors. When you are sincere, addiction cannot thrive.
Keep an Open Mind
You have to be willing to accept the assessment of others in other to heal completely. Once you commence your drug treatment in Denver, you need to be open-minded about what could have led you to that point. By being open-minded, you can make better choices that will benefit you immensely.
Follow All the Rules
Some of the activities you may be told to participate in during treatment may seem ridiculous just like the rules, but they are very essential in the healing process. No matter what you feel about them, you need to obey all the rules. The process is more like a pre-planned series of events that will help you and breaking the slightest rule can lead to failure.
Be Patient with the Process
Drug treatment may not be as fast as you would wish. There is need to be very patient with the treatment process. It is also important not to compare your situation with others. Everyone has his/her own pace and being patient will help you get the best out of the process.
Make Out Time for Yourself
While you are undergoing drug treatment in Denver, it is important to make out time for yourself in the midst of all the activities. You need to reflect on your day and the progress you are making and look towards the future with enthusiasm.
Drug treatment in Denver can be very efficient. The process requires some form of commitment for patients to derive all the benefits the program offers. Here, we have considered some of the important tips that can help you tremendously. Sticking to them, you can be sure of making the best out of the program.
Contact us today at Continuum Recovery Center of Colorado. Our drug treatment center is your best option for your drug treatment.
Drug Treatment Denver
Continuum Recovery Center of Colorado
303-339-0420
9725 E Hampden suite #308 Denver, CO 80231
View Larger Map