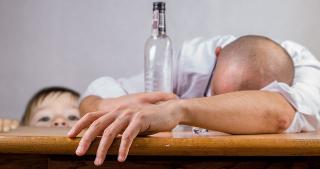 Struggling with drug addiction is one of the most difficult things in life. Most addicts understand that they are going down the wrong path but quitting is often too difficult. It is generally agreed that inpatient treatment is the best way to completely turn around a drug habit.
In Denver, Colorado, there are some reputed drug rehabs that offer inpatient treatment for addicts. While these facilities have proven programs that have helped several individuals, there are still chances that some addicts will not find a permanent solution to their problem. Most often, the problem is the attitude of the patients. Here, we will consider six essential tips that can help those that have chosen inpatient drug rehab in Denver Colorado.
There Is Need to Open Up Completely
In an inpatient drug rehab, there is need to be completely open about your struggles. Hiding some information from the professionals you are working with will definitely impede your recovery from addiction. You need to open up even to other patients for complete freedom.
There Is Need to Be Involved In All Activities of the Program
There are some activities that may seem irrelevant to your recovery, but they actually are relevant. Do not neglect whatever activity is recommended in the program as the slightest of deviation from the path of treatment can have a serious impact on your recovery process. Such things as nutrition and exercise are as important as the counseling sessions.
Get the Needed Support from Other Patients
The beauty of an inpatient drug rehab in Denver Colorado is the fact that you will get to meet others that are having the same struggle as yourself. Most often, interacting with them will play an essential role in your own recovery. Be open to this.
There Is Need to Be Patient with the Procedure
It is understandable that you would expect a quick result from the treatment. After all, you decided to quit and have shown commitment to the goal. But you need to realize that it is often not a procedure that should be rushed. Be patient with the process and your chances of complete turnaround will be enhanced.
Avoid Making Comparisons
It will be tempting to compare your progress with that of others, especially those in the same program. This will be bad for you, however. It is important not to compare yourself to anyone as everyone heals at his/her own pace.
Join a Support Group Once You Leave the Treatment Center
This point is applicable when you leave the treatment center but it is not less important than any of the other points. By joining a support group, your chance of relapsing is significantly reduced.
Inpatient treatment in Denver Colorado can be very successful if you are committed to it. The six tips provided can be very essential for anyone interested in taking the option.
Are you struggling with addiction issues? Contact us today at the Continuum Recovery Center of Colorado. Our drug rehab in Denver Colorado can assist with your addiction issues and help overcome these troubling withdrawal symptoms. A life-changing experience awaits you.
Drug Rehab Denver Colorado
Continuum Recovery Center of Colorado
303-339-0420
9725 E Hampden suite #308 Denver, CO 80231
View Larger Map