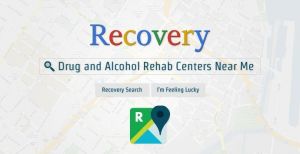 Recovery from drug addiction is a complex process. It doesn't stop with leaving a rehab. Getting back into the society where drugs are available and staying abstinent demands lots of self-discipline, and it is always helpful when there are aftercare programs in place. These programs are generally structured to help you maintain the coping skills you learned in therapy, prevent relapse and stay on track for a better life.
Just like in therapy, you need to put in some efforts to make the program work. Here, we will briefly discuss six tips that will help you have a successful aftercare program at drug treatment centers in Colorado.
Understand the Purpose of Aftercare Program
First of all, you need to understand that an aftercare program is not only meant to prevent you from going back to drugs. The whole idea is to make it smoother for you to transition into real life and become a better person. It is to help you make healthy choices for a more purposeful life.
Start Your Program As Early As Possible
It is also important that you waste no time in starting your aftercare program. Once you get out of therapy, it is essential that you get into an aftercare program as early as possible. Recovery is an ongoing process, and if you take even a little time off, it may lead to some undesirable result.
Be Open to the Idea of Sober Living Homes
Though the idea is to get you back into the society as quickly as possible, there may be a need for you to spend some time in a sober living home. Such homes provide a safe and stable environment that will help in the aftercare program.
Get Closer To Your Family
Most drug treatment centers in Colorado stress the importance of getting closer to your family during the period of recovery. It is an essential aspect of the aftercare program. Your family will play a critical role in your recovery process.
Take Every Aspect of the Program Serious
Just like rehab, aftercare programs have several aspects, and it is essential that you take all of them serious. Such things as exercise and proper diet may not seem like the most helpful things but they play significant roles, and you need to take them seriously.
Join a Strong Support Network
A strong support network offers lots of benefits. Asides from the fact that you will get helpful resources from the network, you will also get motivation from members that have made a meaningful improvement in their lives.
Aftercare programs are as crucial as rehabs as far as full recovery is concerned. The aftercare programs of drug treatment centers in Colorado will be helpful in so many ways, and the tips given here can help you get the best out of such programs.
Contact us today to know more about how we provide our aftercare programs. We will give you everything you need to live an addiction-free life after your treatment. A fantastic experience awaits you.
Drug Treatment Centers Colorado
Continuum Recovery Center of Colorado
303-339-0420
9725 E Hampden suite #308 Denver, CO 80231
View Larger Map