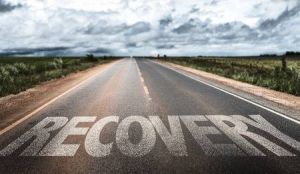 Intensive therapies and highly individualized treatment plans are just a few of the client-centered approaches used at Continuum Recovery Center of Colorado, a comprehensive outpatient drug rehab in Denver.  Treatment is delivered through different levels of care by professional clinicians and therapists, while the focus on outdoor activities in a supportive and compassionate environment makes it an optimal choice for addiction recovery. 
Is inpatient or outpatient drug rehab in Denver the best solution for recovery from addiction?
There are both inpatient and outpatient facilities for drug rehab in Denver, all with different approaches and treatments for addiction. Choosing inpatient or outpatient will depend on an individual's specific needs at the time, whether this is their first rehab or fourth, and which placement is most likely to help them succeed at recovery. For those who are ready to make the change and do the work required, both can be good options to consider.
Continuum Recovery Center, a drug rehab in Denver, focuses on intensive outpatient therapy as opposed to both inpatient and outpatient. Treatment plans are individualized according to different levels of care and specific treatment needs. The program utilizes trauma therapy, cognitive behavioral therapy, and the 12-step system to name a few, all proven to be beneficial during addiction recovery.
Are family members included in the recovery process?
As addiction affects families as well as the addict, some drug rehabs in Denver offer support through family therapy and assistance for families with enablement and boundary issues.
Continuum Recovery in Denver offers ongoing family therapy during the recovery process, as well as after treatment, as therapy and support are essential parts of the individualized aftercare plan. Continuum provides support and compassion to family members because they recognize the adverse effects and emotional toll a loved one's addiction can have on the family.
What if someone still requires help or support after they've completed the program?
Once an individual has successfully completed a program in one of the drug rehabs in Denver, a plan for aftercare is usually developed to continue maintaining their sobriety and recovery goals.
Continuum Recovery in Denver offers an extensive aftercare plan with goals similar to the ones developed at the beginning of treatment, including avoiding relapse and finding purpose and fulfillment in life.
Some examples of Continuum's aftercare plan include individual and family counseling, a strong support network, maintaining diet and exercise, and employment assistance.
What makes Continuum Recovery one of the best choices for rehab in Denver
Continuum Recovery offers a program that is "evidence-based," relying on traditional therapies and programs, as well as alternative and holistic approaches that focus on healing the mind and body. They understand the lifelong challenges that come with addiction, and their focus on outdoor activities with intensive outpatient levels of care ensures the best chance of maintaining an addiction-free life.
As Continuum's outpatient program doesn't require individuals to remain at the center 24/7, it allows for recovery that is balanced with work and family activities, causing less disruption and stress.  
Continuum hopes that through their program individuals will find and maintain the emotional strength they need to remain in recovery on those hardest days.
Drug Rehab In Denver
Continuum Recovery Center of Colorado
303-339-0420
9725 E Hampden suite #308 Denver, CO 80231
View Larger Map