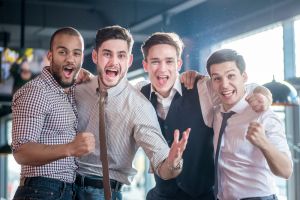 Continuum Recovery of Colorado invites you to our center to escape your addiction and begin your path towards a better, healthier life. Our Colorado drug rehab ranks among the most effective treatments in the field.
A holistic treatment unlike any other
We have adopted a holistic philosophy because it is the most effective at dealing with all the intricacies of drug addiction. Addiction is a chronic and complex condition that draws its roots from a variety of personal, familial, genetic, and social backgrounds. Multiple factors contribute to triggering the disorder and addressing the causes is paramount for ensuring you remain drug-free for a lifetime.
Our treatment derives from multiple disciplines, including medicine, psychiatry, psychology, and faith-based practices. Addiction affects people on all levels, including physical, mental, emotional, and spiritual, and addressing all these areas ensure the effectiveness of the rehab.
How does the rehab treatment function?
Once arriving at our facility, you will go through several stages during the rehab, depending on your condition and response to treatment:
Initial investigation – The goal is to find out more details about your clinical condition, medical history, substance abuse, etc. Having all the necessary data will allow our clinicians to devise a patient-oriented rehab strategy that will work based on your profile.
Targeted detoxification – Depending on the substance you've been using, our doctors will prescribe a medication plan to cleanse your body and restore your cognitive and emotional functioning. The detox stage usually lasts two weeks, during which you will notice significant improvements in your physiological functioning.
Addressing co-occurring disorders – Our Colorado drug rehab features a multitude of therapeutic strategies designed to tackle co-occurring diseases like anxiety disorders, depression, PTSD, etc. Programs like DBT, EMDR or CBT will complement the medication-assisted treatment for immediate and long-lasting benefits.
Spiritual growth – The underlying purpose of our rehab treatment is to revive your spirit and reignite your love for living a drug-free, fulfilling life. For that, you have the option to participate in yoga sessions, meditation, and plenty of recreative group activities during the rehab.
Long-term relapse prevention – We consider education as a vital part of the relapse prevention strategy. Our experts will teach you about staying sober, controlling your cravings, adopting a healthier lifestyle, and fixing your social, professional, and familial issues. All these aspects will contribute to keeping you off of drugs, as you discover greater, more essential purposes in life.
Can you escape addiction for good?
No matter how challenging it might seem right now, yes, you can. We know that prolonged addiction will slowly drain your hopes of ever seeing the light of freedom again, but we promise you that's not true. You can regain your independence and happiness, so long as you are willing to fight for them.
Our Colorado drug rehab offers a holistic treatment in a serene and secure environment. Here, you can recover at your own pace, put your life in order, and discover your life's real purpose. Contact us, at Continuum Recovery of Colorado and begin the treatment today!
Colorado Drug Rehab
Continuum Recovery Center of Colorado
303-339-0420
9725 E Hampden suite #308 Denver, CO 80231
View Larger Map