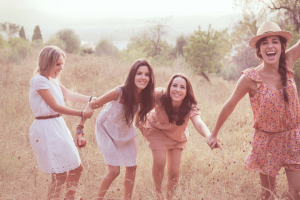 For proper alcohol rehabilitation, come to Continuum Recovery of Colorado! We know it's not easy for you to live under the constant threat of alcoholism, and we also know that fighting it alone it's not an option. We offer one of the most comprehensive rehab strategies you can find.
Our program of alcohol rehab in Denver relies on a more innovative approach, tailoring a different recovery system for every patient. We know that standardized programs don't deliver the same effects for everyone. People function differently, depending on their medical profile, personalities, social life, etc.
To increase the effectiveness of the rehabilitation process, not only do we need to provide a sophisticated, high-end system, but a personalized one as well. The strategy we're using relies on:
Chemical detoxification and long-term medication
Every decent rehab center should deliver some form of chemical detox, due to how alcoholism works. By changing your brain's chemical functioning, the alcohol addiction will also change your behavior, as well as your emotional display. We use medication to counter-balance these effects and stabilize your condition in the first stage of the treatment.
Medication will also prove invaluable in helping you overcome withdrawal, which is the most challenging phase of the disorder. In the long run, a carefully-planned medication strategy might be helpful in dealing with co-occurring disorders like PTSD, depression, anxiety disorders, etc. These usually form the foundation upon which addiction builds up, so we want to eliminate that from the get-go, to prevent the relapse and ensure a fast and steady recovery rate.
Therapies and emotional healing
Medication is not everything. Although it's does play a significant role in your physiological recovery, it's only part of the treatment. Our alcohol rehab in Denver also includes a variety of therapies and counseling sessions, meant to stabilize your mental functioning, as well as address the emotional traumas.
In many cases, it's these mental and emotional problems that lead people to abuse alcohol or other substances, as a means of finding comfort and peace. We all know that's a bad decision, to begin with, and we need to make sure that our patients won't resort to the same behavior once leaving our institution. For that, we provide:
Individual and Group Counseling
Family Therapy Sessions
Cognitive Behavioral Therapy (CBT)
Dialectical Behavioral Therapy (DBT)
Eye Movement Desensitization and Reprocessing (EMDR)
Holistic healing and relapse prevention
To prevent the relapse is to go outside the box when it comes to alcohol addiction. Many patients generally tend to relapse soon after the treatment completes, depending on their condition, the efficiency of the program, or their social and familial lives. Through our alcohol rehab in Denver, we're looking to provide everyone with the tools to recover, get sober, and remain clean for a lifetime.
Our holistic approach includes therapeutic activities like yoga, meditation, fitness and nutrition programs, as well as a dramatic lifestyle makeover. If you want to know how our treatment works, contact us, at Continuum Recovery of Colorado! Call us today, and let's bring you back to life!
Alcohol Rehab Denver
Continuum Recovery Center of Colorado
303-339-0420
9725 E Hampden suite #308 Denver, CO 80231
View Larger Map