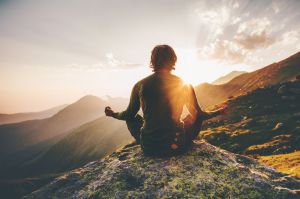 Continuum Recovery of Colorado offers you a comprehensive alcohol treatment in Denver, unlike anything you've tried before. If you're a victim of alcoholism, we urge you to come to our center for an in-depth investigation today!
Can you self-detox from alcohol?
Most likely no. Self-detox is not only uncertain but risky as well. Going cold turkey is rarely an option since most people quickly relapse soon after. Self-medicating is even riskier. Since you lack the knowledge and the expertise necessary, you risk developing new forms of addiction, sometimes even worse than the one you're trying to escape.
As a result, we don't recommend self-detox. Instead, we advise you to seek professional help as soon as possible. At our center, we have expert clinicians and health professionals ready to take on the challenge. We perform safe detox in a controlled and secure environment, where you can heal and recover in peace.
What is the best alcohol treatment?
We believe that the best alcohol treatment is the one that functions holistically. We don't treat the symptoms of the disease; we address the very roots of the problem. Our approach relies on a holistic philosophy that sees people as multi-layered beings, comprised of body, mind, and spirit. What affects one layer will inadvertently affect the others as well.
Our treatment offers a multidisciplinary approach including medication, psychotherapy, nutritional support, physical and mental enhancement, etc. The best alcohol treatment is the one that will not only eliminate your problem but will improve your life in all aspects as well. This is why we urge you to join our alcohol treatment in Denver as soon as possible!
How dangerous is alcohol withdrawal?
It's very dangerous. Aside from inflicting severe symptoms, including pain, discomfort, mental problems or seizures, it's also the main problem stopping you from quitting cold turkey. If you have been abusing alcohol for years, going cold turkey one day will do nothing for you, except destroying your morale, as you relapse over and over again.
Alcohol withdrawal is dangerous not only because of the symptoms it may induce, but because it breaks your will and confidence as well. This is the reason why we advise against any form of self-treatment. Set your fears and shame away and seek professional assistance fast! We don't judge, and we don't discriminate. We're professionals with one goal in mind – change your life for good.
Is there a cure for alcoholism?
Contrary to popular opinion, yes, there is, but with a twist. The problem is that the relapse will always remain a risk because the brain's functioning doesn't change. If you start drinking again, your addiction will trigger once more. The cure lies in transforming your life altogether.
Our alcohol treatment in Denver will take you through a detailed lifestyle transformation process that will change everything for you. With our help, you will mature and transform as a person, with higher goals, moral values, and with new hopes for the future. Come to Continuum Recovery of Colorado, and start life anew!
Alcohol Treatment Denver
Continuum Recovery Center of Colorado
303-339-0420
9725 E Hampden suite #308 Denver, CO 80231
View Larger Map