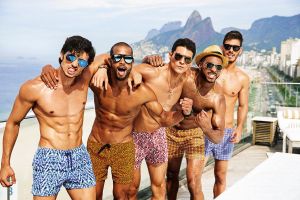 Drug addiction is often the result of mistakes that come with high costs. At Continuum Recovery of Colorado, we're committed to helping you correct them. Leaving with addiction is never an option and overcoming the withdrawal by yourself can be a daunting task. Thanks to our outstanding rehabilitation strategy, you now have a chance for a new life.
Our Colorado drug rehab program comes with a variety of high-end procedures and ensures a fast, and effective recovery. Contrary to how detox clinics function, we've adopted a new perspective on the rehabilitation process. Rather than treating the symptoms, we're looking at treating the causes of the disorder.
With the help of our specialists, you'll receive:
Targeted detoxification
The withdrawal is what keeps patients in the never-ending cycle of drug abuse, even contrary to their will. After building your clinical profile, we'll provide you with advanced detoxification over the following weeks. The purpose is to help you eliminate the toxins in your body, clear your mind, and help control your cravings.
We use a personalized detoxification strategy, paying attention to each patient profile for maximum effects. And we'll do everything to minimize the pain during the withdrawal phase, and increase your comfort as much as possible. We'll have our experts monitor your situation around the clock, in case the treatment will require any adjustments.
Mental and emotional rehabilitation
What damages the body will usually damage the mind as well. This is truer with drug addiction, a progressive and particularly dangerous disorder. Our Colorado drug rehab program includes specific therapeutic approaches that work of restoring your mind's prowess.
Due to the damaging effects of prolonged drug abuse, many patients show erratic behavior and drastic emotional changes. These problems will not only affect you but those around you as well. It's vital to have our experts care for your mental and emotional recovery. Some of our therapies include:
Group Therapy – Joining recovery groups where you'll meet people with the same problems as yours.
Family Therapy – Providing family support and get them involved in your recovery, to decrease the risk of relapse and speed your mental healing.
Individual Therapy – You'll be working with a counselor that will help you heal your emotional wounds, and repair your life from scratch.
Relapse prevention strategies
The true battle doesn't begin with you joining our program. It starts with you leaving it. We need to make sure that our rehab strategy will help you remain sober over the years. For that, we've built a relapse prevention strategy that will change your life entirely.
At our Colorado drug rehab, you'll learn how to avoid social triggers, correct the relationships with those you love and become financially independent again. You'll remember how to function in the society once more, and you'll begin working on reaching your goals and dreams.
At Continuum Recovery of Colorado, we offer people like you a second chance. No matter how deep you think is the hole you're in right now, there's always a way out. Allow us to guide you to the light!
Colorado Drug Rehab
Continuum Recovery Center of Colorado
303-339-0420
9725 E Hampden suite #308 Denver, CO 80231
View Larger Map