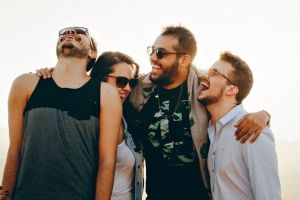 Continuum Recovery of Colorado invites you to some of the best drug treatment centers in Denver today! So long as you don't lose your hope in regaining your freedom, you will still have a chance of defeating your addiction.
The dangers of drug addiction
Drug addiction is progressive and deadly if left untreated. It is also chronic in nature, which means that the relapse is a typical outcome every time you attempt quitting cold turkey. Many patients relapse both during the rehab treatment as well as after completing it, provided they don't change their lifestyle and life values in the process.
What makes drug addiction unique is the fact that it alters the victim's personality and behavior, and the effects become increasingly more visible as the disease progresses. The good news is that our team has a solution. We're offering a holistic rehab program that uses certified clinical procedures in conjunction with advanced therapies and experiential techniques for the best results.
How does rehab work?
During the rehabilitation treatment, you will undergo several recovery stages like:
Preliminary analysis – We want to find out more about you, as a patient and individual, including clinical profile, data about your addiction, potential mental and emotional traumas, etc. The more information we get, the easier it will be for us to build a personalized treatment program of extreme effectiveness.
Medical detoxification – The medical detox treatment will vary in length and intensity, depending on the severity of the condition. Our experts approach every case differently, making sure to adjust the program depending on your progress and response to the medication.
Therapy and emotional trauma healing – Our drug treatment centers in Denver feature a multitude of therapeutic programs, including CBT, DBT, EMDR, and life skill teaching. These will further stabilize your mental and emotional functioning, preparing you for successful social reintegration.
Aftercare strategy – Here we include a variety of aspects, including spiritual rejuvenation, family support, relapse prevention education, and significant lifestyle adjustments. The aftercare strategy is a code word for "lifestyle transformation process."
Is addiction curable?
Since drug addiction is a chronic disorder, there are no cures in the classic sense of the word. The closest thing to a cure is prevention. The rehab treatment will force the disease into remission, and your job will be to avoid the same pitfall in the future. For that, you will need to adopt significant lifestyle changes, including:
Nutritional and diet improvements
Adopt improved personal values
Focus on family and personal development
Build a career and set realistic life goals
Become more physically and mentally active, etc.
All these strategies will help you remain sober and active within your community, as you concentrate all your efforts towards achieving a better future for you and your family. Your journey begins at our drug treatment centers in Denver, where you will receive optimal care and support to overcome your addiction for good.
Contact our experts, at Continuum Recovery of Colorado, and come in for an in-depth screening! It is essential to begin the treatment as soon as possible.
Drug Treatment Centers Denver
Continuum Recovery Center of Colorado
303-339-0420
9725 E Hampden suite #308 Denver, CO 80231
View Larger Map