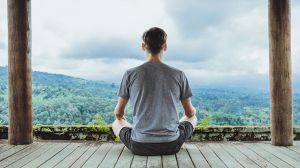 Substance addiction has the potential to ruin both your life and the lives of those you love. At Continuum Recovery of Colorado, we constantly see drugs and alcohol destroying families and ruining people's future. We want to prevent you from having the same faith.
Our rehabs in Denver have the potential to change your life for good. We see substance addiction as a holistic health transformation project – it targets your body, mind, and your spirit. The reason why substance addiction is such a devastating disorder is that it changes people to their very core. Because it affects the chemical functioning of the brain, substance addiction will alter your personality and your everyday behavior.
This is how people lose their jobs, friends, and family because of it. To restore your life to normal, we use a revolutionary rehabilitation strategy consisting of several multi-disciplinary programs. These include:
The 12-Step Recovery Model – The 12-Step Program relies on changing your perception of life, commitment, self-improvement, and spiritual growth. To leave your addiction behind, you need to be able to accept your faults, forgive yourself, and trust the higher power to clean your spirit. It is a faith-based endeavor, looking to promote self-acceptance, confidence, spiritual maturity.
Cognitive Behavioral Therapy (CBT) – CBT is the tip of the spear in treating emotional distress and feelings of guilt, shame, and hopelessness. Psychologists now know that there is a powerful link between your emotions and your thoughts. CBT provides emotional support, which will stabilize your thoughts and influence your behavior as a consequence.
Dialectical Behavioral Therapy (DBT) – This type of cognitive behavioral treatment focuses on aspects like group skill training and individual therapy support. It represents a critical program in our rehabs in Denver, thanks to its effectiveness and long-term benefits. By increasing your self-esteem and confidence, DBT will improve your social life, while flushing out the negative emotions affecting your recovery.
Eye Movement Desensitization and Reprocessing (EMDR) – EMDR is a revolutionary type of psychotherapy, focused on identifying treating emotional traumas. Heavy internalized emotional suffering may affect you tremendously over the years. In many cases, emotional traumas are responsible for triggering the addictive behavior in the first place. During the EMDR, our clinician will guide you through a gradual system that will eliminate the pain and allow you to recover and grow more positive and confident.
Alternative therapies – Here we include all the programs and activities that are meant to reshape your view of the world completely. We promote introspection and meditation above everything else because they are vital parts of the mechanism of self-discovery. You will participate in art therapy classes, life skills courses, education, and recreative activities to rejuvenate your spirit.
Our rehabs in Denver will not only save your life but will change it completely as well. Contact us immediately, at Continuum Recovery of Colorado, and join our ever-growing family! Substance addiction is just a phase, and we can help you grow out of it. Trust us, and you won't be disappointed!
Rehabs In Denver
Continuum Recovery Center of Colorado
303-339-0420
9725 E Hampden suite #308 Denver, CO 80231
View Larger Map