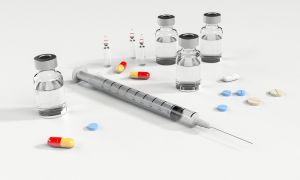 Addiction exceeds the inability to resist the urge to take drugs or alcohol or any other cravings. It is more about the absence of self. This absence when felt makes one unable to love others, as the person feels empty inside, having a 'hole in the sole'. Fighting addiction should not be done alone, it should be done with love and support from friends, family and rehab centers. Having the best rehab center to help addicts treat their addiction is very important in the full recovery of an addict from addiction. Continuum Recovery of Colorado is a rehab center with a difference, offering an intensive outpatient recovery therapy for its clients. Our therapy is aimed at building a strong and comprehensive outpatient rehab program that is flexible and truly unique, offering patients a personalized experience not seen in any other treatment center in Colorado.  
Our Colorado Drug rehab is unique in its approach to treating drug addiction. We understand that each patient has a unique way of recovering from addiction, and we formulate a customized treatment plan for each one of them. They are also afforded the opportunity to discover the treatment plan that will suit their needs, and also given the opportunity to interact and work with other patients. We also include a number of outdoor activities in our program, which is aimed at helping the patients rediscover or discover their passions in life, and also fostering a good level of confidence in themselves, making them believe that they are good and skilled. In our Colorado Drug Rehab center, our patients are primed to discover the following:
• An Inclusion of alternative therapies such as meditation, yoga, art therapy, life skills and education, which are aimed at enhancing the normal counselling sessions that we have with our patients and helps them to handle stress and anxiety.
• A 12-step model that aims at helping patients to work through their addictions, while establishing a sober, spiritually filled, healthy life.
• We have a dedicated care team, made up of the most professional staff. Our staff is dedicated and committed to each patient and go the extra mile to ensure their well-being. Every one of our patients receives a personalized treatment plan from our pool of experienced staff. This staff includes psychiatric nurses, medical doctors, masters-level licensed therapists, interventionists and case managers. With our Colorado Drug Rehab Center, you are always assured of the best care available.
• We offer a convenient treatment plan that spans between 30-90 days. Research has shown that longer treatment is associated with lower rates of relapse, and so our plans vary in such a way that patients who cannot commit to longer plans are also guarantees that their treatment is successful and does not lead to relapse.
With our Colorado Drug Rehab center, we have been able to revolutionize the way in which addiction treatment is carried out. Our patients are better committed to remaining sober in the real world, as they gain skills and tools to help them achieve stability. With individual, group and family counselling, help to establish a healthy coping mechanism tand support that is needed by patients.
Do not fight your addiction alone. Get the help you need today. Call Continuum Recovery Center of Colorado today, and let us make you better. You are always welcome.
Continuum Recovery Center of Colorado
303-339-0420
9725 E Hampden suite #308 Denver, CO 80231
View Larger Map