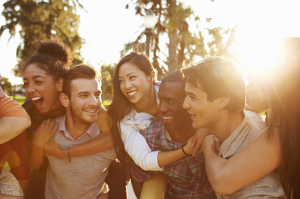 Developing substance addiction can be a life-turning experience. At Continuum Recovery of Colorado, we help the victims overcome this dangerous stage of their lives faster and more effectively. Most people don't even realize the dangers of prolonged drug addiction or alcoholism.
Many of them will attempt different self-detox procedures that either fail to deliver the expected results or make things worse. Rather than gambling with your health, we advise you to check our treatment center in Denver. Here, we provide you with advanced treatment, permanent psychological and emotional support, and expert counseling and life advice.
We use a different approach, compared to other rehab facilities. Instead of using a standardized rehab program, which might work for some, but not for everyone, we provide you with a more personalized strategy.
Psychological and emotional healing
Your mind is the first to experience the changes. Both narcotics and alcohol, when abused, change your brain's chemistry more as time goes on. This imbalance will cause you to suffer behavioral and emotional changes. In time, you will become a different person altogether.
Since substance addiction will affect your mind long before it begins to affect your body, psychotherapies represent a critical step in your recovery. Our experts will help you:
Control your cravings
Develop a more stable behavior
Overcome your emotional traumas
Come at peace with yourself
Acknowledge your mistakes and move beyond them
Overcome anxiety, stress, depression, and other behavioral disorders
Become more positive and confident
Social support and education
At our treatment center in Denver, we'll provide you with all the tools you need to set your life straight. Because drug abuse and alcoholism may have changed your behavior for the worse, your social life has definitely taken a massive hit. Most of our patients have problems with finding and keeping a job, as well as remaining in good terms with their families.
All these problems will add up to those of mental and emotional nature, sinking you into the depths of despair even further. We want to correct that for yours and your family's wellbeing. Our experienced counselors will teach you:
How to avoid the social triggers
How to get a better job and become financially independent
How to restore your relationship with your family
How to become more socially active
The relapse prevention strategy
No rehab treatment is ever complete or functional without a proper relapse prevention strategy. It's what ensures the success of the rehabilitation process over the years to come. Few other rehab facilities can match the success of our institution in the long run. Thanks to our specialists, the years of experience in the field, and the high-end equipment and procedures, our service quality is impeccable, as well as the results.
Don't attempt any self-detox strategies! Come to our treatment center in Denver and have our experts take care of you! You can overcome substance addiction, given proper guidance and support.
At Continuum Recovery of Colorado, we provide you with support, advanced rehab procedures, and a safe setting to heal. Reclaim your freedom today!
Treatment Center Denver
Continuum Recovery Center of Colorado
303-339-0420
9725 E Hampden suite #308 Denver, CO 80231
View Larger Map