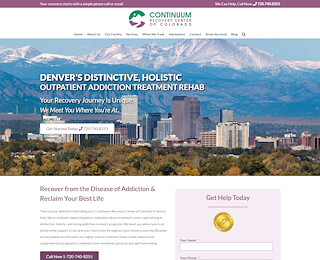 Substance addiction is one of the worst mental conditions humanity is currently fighting. The statistics are drastic both at home and abroad, despite all of our efforts to control the situation the best we can. Here, at the Continuum Recovery Center of Colorado, we have developed a wide range of rehabilitation programs to allow us to keep up with the ever-increasing trends of alcohol and drug abuse that scorch the nation.
The programs focusing on drug rehab in Denver Colorado represent the first line of fire when it comes to battle the statistics. And these are scary, to say the least:
- People abusing prescription painkillers show a 40% increased tendency to abuse heroin at a particular point in time; a significant portion of them will eventually develop an addiction
- In 2014 there were over 20 million drug users who have shown signs of drug use disorders or substance addiction
- Only about 11% of them have received professional medical and psychological assistance
- When consuming cocaine, the risk of sudden death due to heart failure increases by a factor of 4; in some cases, sudden death occurs with the first use
- Illicit drugs and prescription opioids increase the risk of heart failure and mental diseases like Alzheimer's when used in excess or when addictive behavior manifests over more extended periods of time
- Approximately 80% of the world's supply of prescription drugs are consumed by the US, mainly because of the ease of access; many prescription painkillers can be ordered online
By merely looking at these numbers it becomes apparent that the programs of drug rehab in Denver Colorado are not only useful but essential.
Building a new life
Seeing how drug abuse affects people's lives, it is safe to say that drug rehabilitation is a vital process with sometimes life-lasting benefits. The major problem is that only a portion of those in need ever gets to go through the rehab programs. Whether because of shame, lack of awareness or not having anyone to sign them in, what's clear is that there aren't enough people getting the help that could save their lives.
Because, on long-term, drug intake functions like a slow-acting poison, gradually breaking down both the body and the patient's mind and behavior. Because of the multitude of side-effects caused by drug consumption, the approach needs to adopt a similar pattern. This is why the most effective and reputed rehab centers will always mix medication with behavioral therapies, as well as holistic, recreative activities, support groups and spiritual and emotional counseling.
The goal is to help the patient understand the situation he's in, realizes how much harm he's gone through, or how much damage he's avoided by joining the rehab program, as well as teach him why and how to avoid adopting the addictive behavior in the future. This is why some of the most effective programs of drug rehab in Denver Colorado can be found with institutions like the Continuum Recovery Center of Colorado, where people don't come only to escape addiction but change their life for the better altogether.
Drug Rehab Denver Colorado
Continuum Recovery Center of Colorado
303-339-0420
9725 E Hampden suite #308 Denver, CO 80231
View Larger Map
Related Posts

       Continuum Recovery of Colorado is a high-quality yet affordable drug rehab located in Denver Colorado. Although Denver is home to many kinds of rehabs, few have ever experienced the level of success that we have in helping our clients to get sober and to stay sober for the long-term. We understand that addiction is a progressive and deadly disease, and we want to help everyone who comes to ...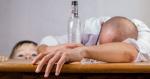 Struggling with drug addiction is one of the most difficult things in life. Most addicts understand that they are going down the wrong path but quitting is often too difficult. It is generally agreed that inpatient treatment is the best way to completely turn around a drug habit.In Denver, Colorado, there are some reputed drug rehabs that offer inpatient treatment for addicts. While these facilities have proven programs ...