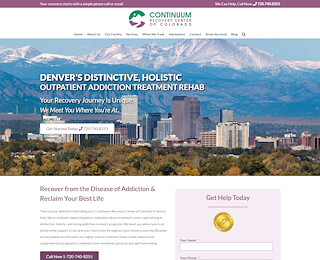 People start using drugs for a variety of reasons, including the need to manage chronic pain, as means to escape anxiety, depression, negative moods, personal emotional trauma, love deceptions and so on. But there is one that keeps on attracting young people with the efficiency of a spiderweb catching flies: curiosity. And curiosity is one problem we, at the Continuum Recovery Center of Colorado, see as pushing drug abuse behavior over and over again.
Most drug treatment centers in Colorado have had their fair share of patients who have fallen prey to curiosity and ended up regretting it later on. The problem why curiosity can become so deadly is because there is no joking around with opioid consumption. Opioids and psychostimulants like heroin are extremely dangerous because they can install an addictive behavior even after the first use.
With cocaine, for instance, things are even more dramatic, as all it takes is for you to use it once to be at risk of sudden death, either due to respiratory or heart failure. On long-term, opioid addiction increases the risk of sudden death four times over, and the risk will keep increasing as the damages keep spreading and becoming worse.
Rebuilding the individual
The rehabilitation process is less about the physiological treatment and more about that of the soul. Individuals who have fallen prey to addiction have been broken spiritually, or they were broken before, which was what has led them to the path of abuse and destruction they keep slipping on, without any way of stopping their descent.
For this reason, the top drug treatment centers in Colorado focus primarily on helping the individual recover his lost self. It is a journey of self-discovery, one that should be approached from multiple perspectives. This is why, in addition to the specific medical treatment, other equally essential rehab programs will unfold in parallel, including:
- Treating the mental disorders - Many of those suffering from drug addiction also suffer from mental disorders. It matters less if their disorders come as a direct consequence of the drug abuse or not, the problem is that the symptoms and side-effects of excessive drug consumption can either mask or worsen those of mental disease. This is why a dual diagnosis treatment is imperative.
- Behavioral therapies - It is crucial for the patients to learn how to become normal again, control their behavioral outburst and find a much-needed balance that will reintegrate them in the society once more.
- Holistic treatments - These often include yoga, meditation, regular fitness sessions and bonding with nature, to heal both the spirit and the mind.
- The aftercare program – Preventing relapse is a must in any rehabilitation program because it will make sure that the addicts will stick to their new life and avoid falling into the same pitfall twice.
These programs show that the best drug treatment centers in Colorado, like the Continuum Recovery Center of Colorado, are not only built to cure the body but also to heal the mind and restore the patient's hope for a better future.
Drug Treatment Centers Colorado