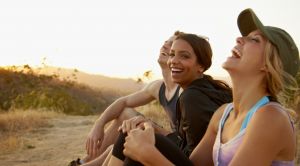 At Continuum Recovery of Colorado, we welcome people of all ages, races or social statuses. Drug addiction hits indiscriminately, and it ends up ruining not only the victims' life but the lives of those who love them as well. If you've already developed a form of substance addiction, you need our help as soon as possible.
Our program of drug rehab in Denver may just be your last chance of leaving addiction behind. Compared to other rehab centers and detox clinics, we use a different clinical approach. The strategy that we're relying on includes:
Detoxification and therapeutic programs
We only use personalized detox programs to ensure the highest success rate and the most long-lasting benefits. The advanced diagnosis system will help us build the detox strategy. It's essential to have professionals like us do it so that you can avoid the risk of complications from the inadequate use of drugs.
Although the detox process has a standard duration, we'll create a long-term medication-assisted program as well, if needed. That's because not all patients function the same. Some recover faster than others, and many of the victims of drug addiction require prolonged medical care due to worsening co-occurring disorders. Our experienced staff will deal with all of your problems fast and efficient.
At the same time, we provide comprehensive therapeutic care. Behavioral therapies and programs like CBT, EMDR (to deal with emotional traumas), or DBT will benefit you by:
Eliminating negative thinking
Embracing positivity and optimism
Growing more resilient to social and environmental stress
Developing mental and emotional strength, etc.
Holistic healing and stable recovery
What makes our drug rehab in Denver unique is our ability to innovate in a field where many centers prefer standardized approaches. We believe that your wellbeing depends on a variety of factors and that your physical health is but one of many others. Your emotional and spiritual stability matter just as much.
The healing strategy that we're using works on the idea that you must learn how to enjoy a drug-free life once more. For that purpose, it's imperative that you get natural, healthy doses of dopamine throughout the day. Our holistic rehab program includes:
Yoga sessions
Guided meditation
Fitness and sports
IV therapy if needed
Nutritional improvements
Dietary supplementation
Emotional trauma support
Spiritual healing through faith and positivity, etc.
Aftercare, education, and family support
Breaking the circle of addiction is not such a difficult task. A well-optimized detox strategy will do just fine. The problem arrives when looking to preserve the patient's wellbeing in the long run, as well as reversing the damages and preventing the relapse. For that, we have some of the best experts on our side, ready to plan the ideal outpatient strategy for you and your family.
If you're in need of urgent medical and psychiatric assistance, check out our drug rehab in Denver! At Continuum Recovery of Colorado, we offer the ideal setting for a quick, lasting recovery. Come to our center and learn how to enjoy life again!
Drug Rehab In Denver
Continuum Recovery Center of Colorado
303-339-0420
9725 E Hampden suite #308 Denver, CO 80231
View Larger Map