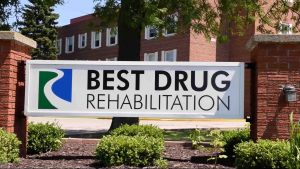 In today's fast-paced world, most people who want to get clean from drugs and alcohol simply don't have the time to commit to a long-term inpatient drug rehabilitation program. Today, more and more people opt for outpatient drug treatment services that don't force them to put their entire lives on hold. Continuum Recovery of Colorado is one of the best drug treatment centers in Colorado for people to get quality drug treatment in an outpatient setting.
We're Here to Fill a Need
Sadly, many people who need drug and alcohol treatment and would seek it, are not able to because they have pressing obligations. For instance, many people have to work to provide not only for themselves but for their families as well. Often times, theirs is the only income or the primary income of the household, and they just can't afford to suspend their work for 30-90 days to get inpatient drug and alcohol treatment. Therefore, they never get the help they need.
We Offer More Flexibility
Continuum Recovery of Colorado is the best choice for outpatient addiction services for a number of reasons. First, we provide flexibility. We understand that people have different schedules and many people don't have the same schedule from week to week. Continuum Recovery of Colorado is all about meeting the patient half-way. We're here to give you the treatment you need to put drugs and alcohol behind you, and we'll work with you as long as you're willing to work with us.
Flexibility and Great Quality
As you'll discover with Continuum Recovery of Colorado, outpatient-only doesn't equate to a lower quality of treatment. We employ some of the finest addiction specialists in Denver, many of whom have overcome addiction themselves. We offer outpatient services to fill a need in our community, but don't think that our program is any less intense! Patients are held to a high standard of behavior, and because our resources are limited, we want to give them to patients who genuinely want to help themselves.
Customized Treatment Plans
We offer several programs, each one ranging in intensity. For people with more severe addiction issues, they may be required to attend as many as 4 or 5 sessions each week with each session being 3-5 hours in duration. Here, they will get the tools, knowledge, and resources they need to stay sober in the real world. Other patients may only need to attend 2-3 times a week for 1 hour per visit. It all depends on the patient's needs and the treatment plan we develop for them.
Get the Help You Need
When you come to Continuum Recovery of Colorado, you can expect a fresh approach to addiction treatment. Our philosophy is that we need to get to the root of addiction in order to effectively treat addiction. We have AA/NA meetings, group and individual therapy, and a whole host of other addiction treatment activities and curriculum that is proven to work if you work it. As you search for drug treatment centers in Colorado, be sure to consider Continuum.
Drug Treatment Centers Colorado
Continuum Recovery Center of Colorado
303-339-0420
9725 E Hampden suite #308 Denver, CO 80231
View Larger Map