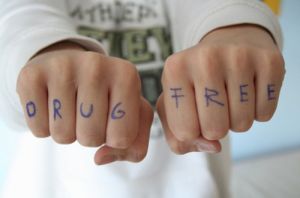 Continuum Recovery of Colorado is a drug treatment center in Denver providing holistic treatment for people with drug and alcohol problems. Our program focuses on treating the whole person rather than just the symptoms of addiction. This means we treat the mind, body, and the soul. We focus on teaching our clients how to cope with cravings and recognize triggers before they become cravings. We provide our clients with the education, tools, and resources they need to get sober and stay sober in everyday life.
Can I Get Treatment at Continuum Recovery of Colorado?
Note, Continuum Recovery of Colorado is not for everyone. Here, we work with court-ordered patients, providing outpatient therapy and DUI treatment. Of course, most of our clients come voluntary, as Continuum Recovery of Colorado is known for providing excellent addiction treatment therapy. We take a unique approach to addiction treatment, getting to know each client we work with and developing a treatment plan that works for them.
Who is an Ideal Client for Continuum Recovery of Colorado?
Let's face it; while inpatient or residential addiction treatment is the most effective means for fighting substance abuse problems, it's not always viable for everybody. Many of our clients simply don't have the time to dedicate, and they can't afford to put their lives on hold for 30 to 90 days while they seek residential drug treatment. For example, individuals who are the sole providers for their family, individuals who run their own businesses, and individuals who have demanding jobs are often not able to put their lives on hold to go to inpatient rehab.
In these kinds of cases, one of our outpatient programs can be the lifeline these individual needs. They can get the treatment they need and still sleep in their own bed at night. What outpatient programs to we offer?
Partial Hospitalization
This is the most intense outpatient program offered by Continuum Recovery of Colorado. The client may live at home or in our sober living house and still attend school or work while in this program, but they must show up five days a week at our treatment center in Denver. Partial hospitalization is from Monday through Friday, 8 am - 12 noon.
Intensive Outpatient Therapy (IOP)
Like the partial hospitalization program, IOP is five days a week. Only; IOP is from 9 am to 12 noon, Monday through Friday. With IOP, living in our sober living facility is not an option. The client will live at home and continue to work or attend school while they are enrolled in this program.
Intensive Outpatient Group Therapy
A little less intensive than the standard IOP program, IOP group therapy is three days a week (any three days from Monday to Friday) from 9 am to 12 noon or Tuesday, Wednesday, and Thursday evenings from 5 pm to 8 pm.
Outpatient Group Therapy
The least intense of our outpatient programs, this program is one day a week for two hours. Groups are from 9 am to 11 am every Tuesday. We also of DUI treatment.
Contact Us
A phone call or an email can be the first step in recovery. Contact Continuum Recovery of Colorado today to start your journey, and see what our treatment center in Denver can do for you.
Treatment Center Denver
Continuum Recovery Center of Colorado
303-339-0420
9725 E Hampden suite #308 Denver, CO 80231
View Larger Map