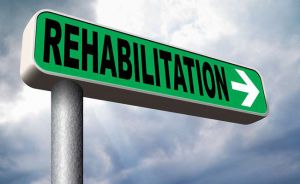 Drug addiction can be very devastating especially when things start taking a turn for worse. The consequences that follow are very costly and can lead to losing everything that meant the world to you. It includes ruining your relationship, getting frustrated with your family, sometimes losing your job and worse still feeling sick or withdrawn whenever you are not drunk or high on your preferred drug.
You may have the urge to join a rehabilitation program, but you are indecisive if you should. The following are some benefits of finally deciding to seek help from a well-known treatment center;

Provision of a stable environment

The most important aspect of a treatment center is the type of environment it offers. For newly recovering addicts it should be as stable as possible to prevent any form of temptations. A secure environment makes the process easier and enhances the quick recovery process.

Helps addicts deal with physical withdrawal symptoms

Physical withdrawal symptoms are quite a handful for addicts to deal with, and that is why many decide to put rehab on hold. Some people are way too dependent on alcohol and other forms of drugs that without them they experience critical withdrawal symptoms. However, with the help of a drug treatment center, these symptoms are less life-threatening, and the addict does not have to go through a horrible experience while recovering.

There is a wide range of therapies

Treatment centers offer many therapies, and it is easier to pick one that helps you recover quickly. Having many treatment options guarantees you to find one that addresses your needs perfectly. We have various therapies for any addiction patient, but it's advisable to let our experienced doctors determine the best treatment procedure after examining the patient.

You can make new friends in the treatment center
Most of the people you meet during the recovery process will be part of your support system and help you go through the challenges as a unit. Not only that, they become part of your life and encourage you to go through tough times even after you are done with the program.

There is aftercare support

Rehab programs are not meant to last forever, and at some point, they come to an end. However, the Denver treatment center continues to offer you support in the future to make sure you recover fully through use of appropriate therapies provided in the aftercare program. We schedule regular visits to our facilities for easy monitoring of the patient recovery progress, and we offer further advice as well as counselling.

Understanding that you need help to deal with an addiction problem goes a long way with the recovery process. The desire to leave old habits pushes you to become a better person and enjoy the benefits of living a drug-free life. If you are considering joining a treatment center, then look no further. We are the best drug treatment facility in town, with all the necessary equipment, experienced staff and an ideal environment for you to recover quickly. Contact us today at (303) 339-0420 in case you have any questions or you are interested in our services.

Denver Treatment Center
Continuum Recovery Center of Colorado
303-339-0420
9725 E Hampden suite #308 Denver, CO 80231
View Larger Map