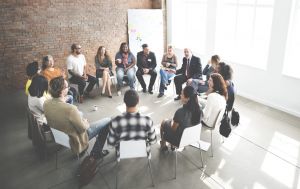 It's natural to fall victim to desperation when suffering from drug addiction. We are here to help you overcome your impasse and start rebuilding your life from scratch. At Continuum Recovery of Colorado, we treat patients of all ages and social statuses with great success.
Our programs of drug rehab in Colorado provide extensive care and support and help countless people every year. It's not easy to beat addiction, but you can do it with our help. Our specialists have developed some of the most comprehensive rehab treatments in the field. We use a multi-disciplinary approach to eliminate the symptoms of addiction and prevent its relapse in the long-term. These include:
Drug detoxification
The first phase is also one of the most important. We use aggressive medication to control drug cravings and eliminate the initial manifestations of the disorder. Our medical experts will tailor the detox process to your individual needs. To make sure we maximize the effects, we'll implement the detox program following specific factors guidelines like:
Your age
The type of drug(s) you've used
How often and for how long you have used them
Your clinical history
The mental state
The existence of co-occurring disorders
Our purpose is not only to eliminate the symptoms but to contain the cravings as well. The detoxification program is the first step in preventing the relapse, which makes it an essential part of the process.
Behavioral and emotional therapies
At our center of drug rehab in Colorado, we aim to restore your psychological and emotional functionality. Once you can regain control over your emotions and thoughts, the recovery process will run much smoother. Our team of professionals consists of experienced psychologists and healthcare experts who will be at your disposal constantly.
We know how much of an impact drug addiction may have had on you. Many of our patients lose their jobs, their loved ones, and their life's meaning along with them. Our goal is to show you there's another, more positive side to the story.
Relapse prevention and social reintegration
Our intensive rehabilitation program works for one purpose alone: help you regain control over your life. Setting drugs aside is only the first step in the process. The next one involves teaching you how to develop the coping mechanisms you need to remain sober.
We use a variety of programs to achieve that goal, with the focus being on educational sessions and life skill development. We'll teach you how to cope with the stress of daily life, manage anxiety episodes, and become more confident and independent. You may believe you are on the brink of doom right now, but you'll be smiling by the end of this program.
If you need professional drug rehab in Colorado, give us a call! At Continuum Recovery of Colorado, we are prepared to change your life in ways you might not believe possible. Drug addiction is treatable. All you need is the will to leave drugs behind by all means. We'll do the rest.
Drug Rehab In Colorado
Continuum Recovery Center of Colorado
303-339-0420
9725 E Hampden suite #308 Denver, CO 80231
View Larger Map