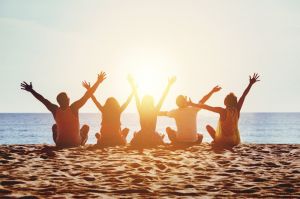 The drug rehabilitation process is one of the most complex treatment strategies for a mental disorder. At Continuum Recovery of Colorado, we welcome everyone experiencing drug addiction, no matter the stage of the condition. While other rehab institutions rely on a couple of rehab procedures, we use a multitude of approaches.
We know that there's no such thing as a universal rehab treatment. People are different from one another, and they function differently. Our treatment of drug rehab in Denver relies on multiple rehab methods like:
Individual therapy – The purpose of the program is to identify and eliminate the negative thoughts and emotions. It's one of the critical aspects of an effective rehab program with long-term benefits. You'll meet with a counselor who will look into your problems and talk you through the available options.
Group therapy – You are not fighting drug addiction alone. Other people experience the same pain and desperation you do, and our goal is to bring everyone together. The stronger the community, the stronger and more stable the people. We have a lot of activities that will take place in a group, including open discussions and physical activity-based programs.
Family therapy – Another way we can help you includes helping your family. We want you to have the support of the loved ones in every moment of your life. You will become more emotionally stable, as your family will provide you with love, care, and loyalty.
Dual-Diagnosis treatments – Our drug rehab in Denver includes identifying and treating any co-occurring disorders you might have. Ignoring them means setting the stage for failure. People who don't receive proper treatment will relapse because of it. We won't let that happen, which means we'll address any co-occurring mental disorders you might have during the rehab program.
Alternative therapies – These therapies aim at one goal alone – support the spiritual recovery. If the spirit is sick, no amount of medicine will correct that. Our holistic therapies will, though. Here we include activities like yoga, guided meditation, art, and physical workout routines. They will stimulate your body, your brain, and your soul, and you'll start seeing life in new, exhilarating colors.
Education and relapse prevention – Preventing the relapse is vital. Many victims of drug addiction tend to relapse during the rehab treatment, which isn't a tragedy. We can easily cope with the situation. The problem arrives when the same tendency manifests itself years after the completion of the rehab program. We need to prepare you for a life of sobriety and education, life advice, and the psychological and social support are all part of the system.
If you need to start your life all over again, we'll be waiting for you to join our drug rehab in Denver. Drug addiction is treatable, provided you act as soon as you can. Don't let it take over your life and destroy your chances at a brighter future!
Come to Continuum Recovery of Colorado, and allow us to introduce you to the rest of the team! Choose happiness and freedom; choose life!
Drug Rehab Denver
Continuum Recovery Center of Colorado
303-339-0420
9725 E Hampden suite #308 Denver, CO 80231
View Larger Map