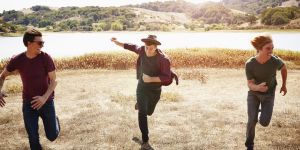 Continuum Recovery of Colorado offers treatment, therapy, and support for all stages of drug addiction. If you suspect you've become addicted to any type of substance, come to our drug treatment centers in Colorado today!
What happens in addiction rehab?
The rehabilitation treatment seeks to stabilize your condition, eliminate the substance from your system, and restore your normal physiological functioning. The professional rehab treatment consists of four stages:
Preliminary investigation – Our clinicians will analyze your status and extract valuable data about your addiction and physiological profile.
Medical detoxification – You will receive medication to eliminate the cravings, stabilize your behavior, and cleanse your organism.
Psychotherapeutic support – We offer therapy support through procedures like EMDR, DBT, and CBT, designed to regulate your emotional display and stabilize your cognitive behavior.
Relapse prevention and aftercare – The relapse prevention strategy relies on a multitude of programs like education, family support, group meetings, individual counseling, teaching life skills, etc. It's a vital part in the aftercare, as it guarantees you will remain sober over the years.
Depending on your condition and health status, the rehab process may vary in length and intensity. We advise you to come for a thorough investigation as soon as you can before your condition worsens any further.
Is drug detox effective?
The detoxification process is highly effective in stabilizing your condition and balancing your brain's chemical functioning. The benefits will appear immediately:
Mental and emotional stability
Thorough body cleansing
Improved attitude
Minimizing the impact of the withdrawal
Eliminating the cravings, etc.
At our drug treatment centers in Colorado, we perform advanced detox, including for the more severe cases of addiction. We strongly advise against resorting to self-detox, as it is usually ineffective and risky. Leave it to our team of clinicians, for a plus of safety and efficiency!
Is there a cure for addiction?
The shorter answer is yes, but it's only half of the truth. Yes, you can overcome your addiction and live a free, healthy, and happy life, following the rehab treatment. At the same time, you will always remain on your guard for the risk of relapse. And medication won't help you prevent the long-term relapse.
For that, you need to prepare yourself for a variety of lifestyle changes. At our center, you will receive invaluable life advice on:
Nutrition
Workout routine
Career building
Avoiding social triggers
Family support
Personal development, etc.
All these factors will come together to help you grow stronger and more confident in your ability to overcome addiction. Although substance addiction isn't curable in the classic sense of the word, you can live your life as a clean, sober, happy individual.
All you need is the inner strength to acknowledge your problem and seek help. At our drug treatment centers in Colorado, we offer you a solution – a systematic and radical lifestyle transformation process. It will not only change your life but who you are as a person as well.
Come to Continuum Recovery of Colorado and join the rehab program today! Take heart, and you will come out on top!
Drug Treatment Centers Colorado
Continuum Recovery Center of Colorado
303-339-0420
9725 E Hampden suite #308 Denver, CO 80231
View Larger Map