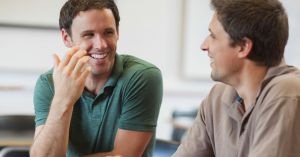 A life suffocated by drugs is not worth living anymore. At Continuum Recovery of Colorado, we offer you access to some of the most advanced drug treatment centers in Denver.
What is the recovery process?
In our view, the recovery process goes far beyond the classic detox procedure. If your condition is already severe at the moment of entering the rehab, you might need intense detox before moving on to the next stages. But the detox process will only cleanse your organism and restore your basic physiological functioning. Long-term, you will need more than that to stay clean and live a normal life for the rest of your days.
At our center, we have created an outpatient rehab program that uses a different strategy than what ordinary rehab clinics might employ. We focus on long-term rehabilitation and recovery. To remain sober, you must consider changing your entire lifestyle over time. During our inpatient program, you will take part in numerous therapeutic programs whose main goal is just that – help people like you be born again and start life all over again.
Thanks to our programs, you will:
Learn to forgive and trust yourself more
Develop increased self-esteem and confidence
Enhance your social and professional skills
Adopt healthier food habits and a more active lifestyle
Discover your life's meaning through meditation and introspection
Become humbler and more self-aware, etc.
What are the five stages of recovery?
The recovery process will ideally last for a lifetime, and it encompasses five key stages over the years:
Pre-contemplation – This is the stage that will bring you to our drug treatment centers in Denver. At this point, you still can't admit your addiction to others – not even to yourself. But you're getting there.
Contemplation – You have now overcome the pre-contemplation phase. This is the second stage, where you actively seek help, as you realize that your situation worsens by the day.
Preparation – This time for action has come. Once you are mentally and emotionally prepared, you will start making plans for your recovery. It is vital to remain mentally strong during this stage, to avoid any possibility of a drawback.
Action – The rehab process begins, taking you through a life-defining journey over the several months of therapies and recovery programs. Depending on your condition, the treatment may vary.
Maintenance – It is the final stage that will last for a lifetime, encompassing radical lifestyle changes over time. And we're here, ready to help you build a maintenance strategy for years to come.
Is relapse a part of recovery?
Yes, unfortunately, it is, and you can't avoid it. But our goal, here, at our drug treatment centers in Denver, is to minimize the risk of relapse as much as possible. With your commitment and our knowledge, we don't doubt that we'll succeed.
At Continuum Recovery of Colorado, we have developed one of the most effective rehab systems in the business. We're not just saving people; we're also teaching them how to live their lives. And you will be astounded to discover how beautiful and fulfilling a drug-free life can be.
Drug Treatment Centers Denver
Continuum Recovery Center of Colorado
303-339-0420
9725 E Hampden suite #308 Denver, CO 80231
View Larger Map