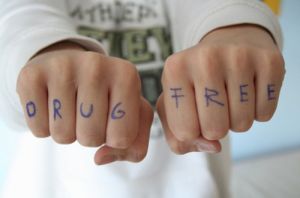 Continuum Recovery of Colorado is the best outpatient rehab in Denver. We provide comprehensive addiction treatment services to help our clients stay clean. Living a life free from drugs and alcohol is possible, but it requires commitment and hard work. How hard are you willing to work for your recovery? We'll work as hard for your recovery as you do!

Who is Outpatient Rehab for?
Outpatient drug rehab is for anyone who needs help overcoming a drug or alcohol problem. Many of our patients at Continuum Recovery of Colorado are court-ordered patients, and many of our patients join our program after receiving treatment in a residential inpatient rehab facility. Outpatient is an essential part of the ongoing treatment plan for substance abuse patients. Coming out of a detox or inpatient facility, outpatient rehab is an excellent way for the patient to continue building upon the foundation they've already established.
Outpatient is for People Graduating Inpatient Rehab
Research has shown that patients who follow through with an ongoing addiction treatment program have a much higher chance of staying sober than people who go from inpatient to home with no outpatient treatment whatsoever. One of the reasons that these individuals relapse so quickly is that they leave a facility that provides them with lots of structure and accountability to go home and have minimal structure and accountability. Outpatient helps the patient reintegrate back into society and maintain the support structure that has gotten them clean in the first place.
For certain people with chronic drug and alcohol problems, detox and inpatient treatment are the only viable options for getting well. Outpatient treatment alone will not help such people. For people like this, outpatient treatment should only be used as aftercare treatment. Who, then, is outpatient for?
Outpatient for People who Can't Pause their Lives
There are a lot of people who suffer from addiction to alcohol, marijuana, illicit drugs, and prescription medication who need rehab but can't afford to put their lives on hold long enough to admit themselves into an inpatient facility. Many single parents and heads of family are the sole or primary providers for their families. Understandably, bills need to be paid, income needs to be produced, and the breadwinner can't stop working to get inpatient treatment.
Outpatient is for "Milder" Cases of Substance Abuse
Other candidates for outpatient treatment are those who have only recently begun using/abusing a substance and whom the disease of addiction hasn't yet progressed to a chronic stage. It all depends on the individual. A variety of factors are considered during an assessment. If you're interested in receiving outpatient treatment from Continuum Recovery of Colorado, we recommend scheduling an evaluation, and we will give you an honest assessment and recommendation.
Choose Continuum Recovery of Colorado
You do not have to face recovery alone. Don't be ashamed to seek the help you need. We are here for people like you. Our job and our passion are to help people break free from the bondage of addiction. If you need rehab in Denver, choose Continuum Recovery of Colorado!
Rehab Denver
Continuum Recovery Center of Colorado
303-339-0420
9725 E Hampden suite #308 Denver, CO 80231
View Larger Map