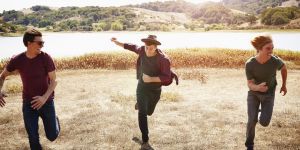 At our drug rehab in Colorado, we have created the ideal environment for people struggling with substance abuse and addiction. Continuum Recovery of Colorado welcomes you to a new stage in your life!
The dangers of drug addiction
The greatest danger of drug addiction is that it often arrives unannounced, taking over before the victim even realizing the threat. It also progresses fast, and it's chronic in nature and deadly. When left untreated, addiction has the potential to become terminal.
We consider it a family disease since it affects both the direct victims and their family and people they love. A person struggling with addiction resorts to denial to avoid getting treatment, and soon develops dramatic behavioral, personality, financial, and legal problems. Joining a professional treatment program is a patient's only way out of the vicious cycle of substance abuse and relapse.
Finding a cure for addiction
Being a chronic disorder, drug addiction doesn't have a cure by definition. Unlike other chronic diseases, however, you, the patient, have more control over preventing the relapse and remaining clean over the years. Most chronic disorders will only stay in remission for so long, and the thing that triggers the relapse is almost always out of your control.
With drug addiction, your self-control, mindset, and lifestyle will determine whether the disorder will ever return. We teach patients to trust their strength and determination to live substance-free, healthy, and happy lives. In this sense, the cure for addiction lies in your resoluteness, and we will teach you how to harness its power over the years.
The best treatment for drug addiction
Our drug rehab in Colorado functions based on holistic principles; we're treating our patients as complex individuals during a multi-layered rehab program. The rehabilitation strategy that we're employing includes:
Advanced and targeted clinical detoxification
Medication-assisted treatment and support
Behavioral and emotional therapies (CBT, DBT, EMDR, etc.)
Lifestyle adjustments (nutritional improvements, dietary supplements, fitness programs)
Experiential and recreative therapies (tai chi and yoga sessions, group activities, spiritual rejuvenation)
Re-entry and aftercare programs
Relapse prevention education and sober living assistance
Since our patients are unique individuals, we believe that the rehab treatment should reflect the differences between them. For that reason, we offer personalized rehab programs, along with individual care and support for years to come.
Is there life after addiction?
Yes. Full recovery is entirely possible, regardless of the stage of the disorder. However, we advise you to act sooner rather than later. The longer you wait, the faster the disease will progress, and the deadlier the risks. Drug addiction can turn deadly in an instant. Best case scenario – it will slowly ruin yours and your family's life as it aggravates with time.
Our drug rehab in Colorado offers you a solution – a life-changing rehab experience. Contact us, at Continuum Recovery of Colorado, and come in for an in-depth screening today! Our experts will assess your condition and prepare you for the rehab treatment immediately. You are about to begin a new chapter in your life!
Drug Rehab In Colorado
Continuum Recovery Center of Colorado
303-339-0420
9725 E Hampden suite #308 Denver, CO 80231
View Larger Map