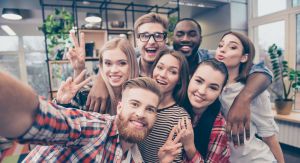 Overcoming your addiction will be the battle of your life and we, at Continuum Recovery of Colorado, wish to offer you our support. Come to our drug treatment centers in Colorado for urgent screening and treatment, before the condition worsens any further!
How can you escape addiction?
The cleanest way of dealing with addiction, no matter the stage, is by joining a high-end rehab treatment soon. We advise you to avoid homemade detox strategies since they're not only vastly unreliable but potentially dangerous as well. Most people who attempt self-detox end up worsening their condition due to their lack of knowledge regarding medication interactions, side effects, dosage, etc.
At our facility, we perform professional detox in a clean and safe environment, as part of a multi-disciplinary rehab program designed to change your life. A professional rehab treatment features a multitude of procedures, including behavioral therapy, emotional trauma support, recreational group activities, etc. It is not only the safest way to detox and recover, but the most effective one as well.
The first step towards recovery
The very first step towards leaving your addiction behind you is overcoming the denial. Denial is a common symptom of addiction since people can't accept the fact that they no longer have control over their thoughts and behavior. They will resort to denial to convince themselves and others that there is no problem to talk about in the first place. They can stop doing drugs whenever they want to.
We know that's not true, and it's time for you to know it as well. So long as you can't see the problem, you can't begin your journey of recovery. If you need assistance and feel like you need to talk to an expert, contact us, and we'd be happy to hear your story! The next step is coming to our drug treatment centers in Colorado for urgent screening and detox.
What happens in rehab?
Following the initial screening process, our clinicians will devise a personalized detox and recovery plan that may span for months. We believe that every person recovers at their own pace, depending on the severity of their condition, personalities, response to treatment, etc. For a memorable experience, we promote acceptance, peace, meditation, and community as vital components of the rehab process.
At our center, you should expect:
A friendly, knowledgeable team of experts
High-end rehab procedures
A multitude of therapies and recreational programs
An environment free of judgment and finger-pointing
Calm, peacefulness, and positivity, etc.
Building a new life after addiction
At our drug treatment centers in Colorado, we have created the ideal recovery system which will reshape your view on life, happiness, freedom, and family. We want our patients to live the best lives possible, and we work tirelessly towards that goal.
You can defeat your illness, provided you are determined to fight for your right to a better life. Call our hotline, at Continuum Recovery of Colorado, and come in for a preliminary screening today!
Drug Treatment Centers Colorado
Continuum Recovery Center of Colorado
303-339-0420
9725 E Hampden suite #308 Denver, CO 80231
View Larger Map