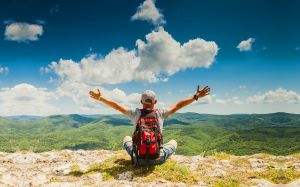 At Continuum Recovery of Colorado, we offer you a chance to set your life straight. As a victim of drug addiction, your life may have already begun falling apart. We know how desperate and helpless you must feel. Our purpose is to lure your desperation away.
Contrary to what you may have heard from others, drug addiction is not a one-way road. You can find redemption, provided you get professional assistance along the way. Our drug treatment centers in Denver are your best shot at getting your life back.
What we offer includes:
Detoxification and physiological stabilization
We use a variety of programs and evidence-based rehab strategies to stabilize and correct your behavior. Overcoming withdrawal is the most challenging process when discussing drug rehabilitation, which is why you need our experienced staff alongside you.
Some of our clinicians have struggled with addiction themselves at some point in their lives. This will give them a better understanding of what you're going through, and provide you with the right psychological and emotional support. During this vulnerable first stage of the rehab process, we'll help:
Balance your behavior
Eliminate the substance from your system
Cleanse your body of toxins
Restore your mental and emotional functioning
Lower the cravings and eliminate withdrawal
Significantly decrease the physiological discomfort typical to any detox process
Therapeutic approaches
The medical rehabilitation process is a must, but it's not enough in the grand scheme of things. Drug addiction will break your mind and your soul long before it breaks your body. At our drug treatment centers in Denver, we provide you with extensive therapeutic support during the recovery period.
Our psychologists, therapists, and clinical workers will create the perfect setting to speed up the healing process. We have a multitude of outdoor activities you can take part in, including sports, meditation, yoga, etc.
Education and aftercare support
The more you know about substance addiction, the easier it will be for you to remain sober in the long run. Our rehab programs rely on educating the patient as a form of relapse prevention over the years. With our help, you'll learn:
How to identify and avoid the relapse triggers
How to control your cravings
How to deal with PAWS (Post-Acute Withdrawal Symptoms)
How to adopt a healthier, drug-free lifestyle
We offer long-term support over the years, in case you need expert assistance at any point. This is what makes our outpatient rehab program one of the best the industry has to offer.
Social reintegration and family support
Your family will play a critical role in improving your chances of recovery. If you're to adopt a clean, drug-free life, you need all the help you can get. Our program focuses on strengthening the bonds between you and those you love, both family and friends. It's an excellent relapse prevention strategy that has saved countless lives so far.
Visit our drug treatment centers in Denver, and let's talk about your problems. At Continuum Recovery of Colorado, we save lives, and we're expert at it.
Drug Treatment Centers Denver
Continuum Recovery Center of Colorado
303-339-0420
9725 E Hampden suite #308 Denver, CO 80231
View Larger Map