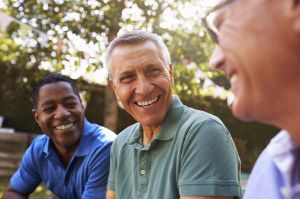 Substance addiction is not only a devastating disorder but a highly complex one as well. At Continuum Recovery of Colorado, we know that the treatment is equally complex, which is why we urge you to come to our treatment center in Denver for urgent rehab today! You deserve the best rehab services available, especially when dealing with aggravated addiction.
The best treatment for addiction
The ideal treatment should encompass a variety of procedures for it to deliver the maximum effect. We use a holistic approach, which has allowed us to create a unique form of treatment which works for everyone, no matter the severity of the addiction. If you have never gone through a rehab process before, here is what you should expect at our facility:
Preliminary screening and diagnosis – Our clinicians and psychiatrists will analyze your clinical and mental status, looking to determine the severity of the problem. We're looking for signs of co-occurring disorders, the causes leading to your condition.
Medical detox – During the detoxification procedure, you will receive medication to stabilize your condition, minimize the pain of the withdrawal, and flush the substance from your body.
Behavioral and experiential therapies – Procedures like CBT, EDMR, DBT, individual and group therapy, among others, will allow you to recover your mental, emotional, and spiritual stability. These therapies are vital for identifying and addressing the social, emotional, or familial triggers that may have caused your addiction in the first place.
Holistic healing and lifestyle transformation – At our treatment center in Denver, you will undergo an impressive lifestyle transformation program that will change everything for you. You will participate in yoga sessions, meditation, and tai chi classes, as our experts will improve your fitness program and nutrition.
All these programs are part of a holistic recovery system designed to change your life entirely. It is the ideal treatment that will help you regain your physical, mental, and spiritual freedom.
Does addiction have a cure?
Not in the classic sense. Substance addiction is a chronic disorder, which means that the rehabilitation treatment aims at two things:
Restore your control over your thoughts and behavior
Teach you how to prevent the relapse and remain sober
In other words, it's up to us to bring you back on track, but it's up to you to stay there. Yes, you can live a drug-free life, and we will teach you how. Your first step should be to contact our team immediately and come in for preliminary assessment today.
The beginning of a new life
It's not easy to start life anew after addiction on your own. You need professional guidance, as well as the support of the loved ones along the way. You shouldn't lose your hope of regaining your freedom because we can help you.
Our treatment center in Denver features one of the most complex rehab programs available. Contact our team, at Continuum Recovery of Colorado, and make an appointment today! It's time to fight off your demons and pursue a better path in life!
Treatment Center Denver
Continuum Recovery Center of Colorado
303-339-0420
9725 E Hampden suite #308 Denver, CO 80231
View Larger Map