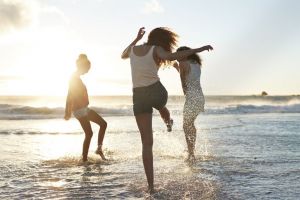 As a victim of drug addiction, you need to seek immediate help. At Continuum Recovery of Colorado, we'll help you get out of this sensitive period of your life safe and sound. To escape addiction requires more than an iron will. It requires a systematic approach involving medication, psychotherapies, and long-term aftercare support.
Our program of drug rehab in Colorado uses all these procedures to achieve the fastest and most reliable results. The rehabilitation process is a scientific endeavor, and we don't advise people to resort to self-detox methods. They're unsafe and highly unreliable, especially in the long run. At our center, we offer you:
Advanced therapeutic support
Psychotherapies are vital when it comes to substance rehabilitation. Some people may find it superficial, while many rehab facilities stress the importance of medication over any other rehab method. But experience has shown us that the patient's mental and emotional status plays a vital role in the recovery process.
To correct your psychological problems, we use special procedures like:
Individual therapy – Our counselors will program individual sessions, during which you get to explore your emotions and deal with some of the more stressful problems on your mind. We'll teach you how to control your behavior and grow more positive and open to change as your condition improves.
Family therapy – In many situations, the substance addiction will also affect your family composure in the long run. Since your family plays a major role in your emotional stability, it's vital to bring everyone together. During our program of drug rehab in Colorado, we'll have your family members participate in your recovery process as well.
Dual diagnosis treatment – Most victims of drug addiction show signs of co-occurring disorders, apart from the addiction itself. These are mental disorders whose development is directly influenced by substance abuse or even caused by it. We treat them with the same proficiency as we do for the substance addiction, using a combination of medication, psychotherapies, and advanced counseling.
Behavioral therapies – Therapies like CBT, DBT or EMDR have proven to be vital in supporting your psychological recovery. These programs deal with suicidal thoughts, feelings of guilt and shame, and all-around negativism. The sooner we counter these tendencies, the faster your life will lighten up.
Aftercare support
The rehabilitation treatment lasts, for some people, for years in a row. For others, it never ends. That's because substance addiction leaves deep marks in one's physiology and removing them is a daunting task. But, with our help, you can learn how to live as a free individual once more.
Our expert psychologists and counselors will teach you all the secrets you need to know about controlling your cravings and avoiding social triggers. Our program of drug rehab in Colorado is unique because it stresses the importance of social reintegration.
Continuum Recovery of Colorado has helped many people regain their self-control and improve their lives significantly over the years. Your journey towards a better life begins here, at our centers in Colorado.
Drug Rehab In Colorado
Continuum Recovery Center of Colorado
303-339-0420
9725 E Hampden suite #308 Denver, CO 80231
View Larger Map