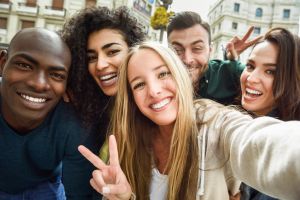 Drug addiction is a lethal and unforgiving disease. At Continuum Recovery of Colorado, we offer you one of the most effective Colorado drug rehab treatments to help you get sober and stable once more.
Is drug addiction a disease?
Yes, drug addiction is a compulsive mental illness that takes away your ability to control your thoughts, emotions, and behavior. It's progressive and potentially deadly, as you risk overdosing or developing new health problems because of it. What makes it so ominous is the fact that addiction is notoriously difficult to combat.
Since it's an advanced mental disorder, you need professional assistance to stand a chance to recover. Willpower alone will do nothing for you, but it will play a major role in the overall treatment scheme. If you acknowledge your problem and actively seek help, you have already made your vital first step. Our team of clinicians will take it from there.
Is drug rehab effective?
Not only it is effective, but it is also your only chance of coming out clean. A high-end rehab treatment should rely on several critical stages like:
Clinical detoxification and stabilization
Psychotherapy and mental restoration
Emotional support and spiritual healing
Patient education and social and familial support
Relapse prevention and aftercare
Life skills and personal development
All these procedures are part of a holistic philosophy that represents the foundation of our rehab treatment. Since drug addiction is a fast-progressing illness, we urge you to seek professional help as fast as possible. The sooner you get help, the easier you will overcome the problem.
How does relapse prevention work?
At our Colorado drug rehab, relapse prevention relies on teaching vital behavioral changes and lifestyle improvements. We can help you remain sober for the entire duration of the inpatient treatment, but beyond that, it will all depend on you. The key to embracing a life of sobriety lies in adopting many lifestyle changes, including in nutrition, hobbies, career, and workout routine.
With your determination and our knowledge, you can live a life of fulfillment, personal growth, and happiness. At our center, we have some of the most experienced health professionals, clinicians, and physicians, ready to change your life today.
Drug addiction insurance coverage
Depending on your form of insurance, you may find coverage for a multitude of inpatient rehab services. Co-occurring disorders are included in many insurance plans, as they often come in tandem with the addiction itself. If you want to know what type of rehab services your insurance covers, go to our "Insurance Verification" section on our website!
One of the critical strategies to defeat your drug addiction is to act fast. The longer you wait, the worse the disease will get and, when it comes to drug addiction, you can't afford any delays. Our Colorado drug rehab treatment will change your life for the better, but you need to contact us soon!
Continuum Recovery of Colorado promotes freedom, health, and happiness. Visit our facility and get your life back!
Colorado Drug Rehab
Continuum Recovery Center of Colorado
303-339-0420
9725 E Hampden suite #308 Denver, CO 80231
View Larger Map